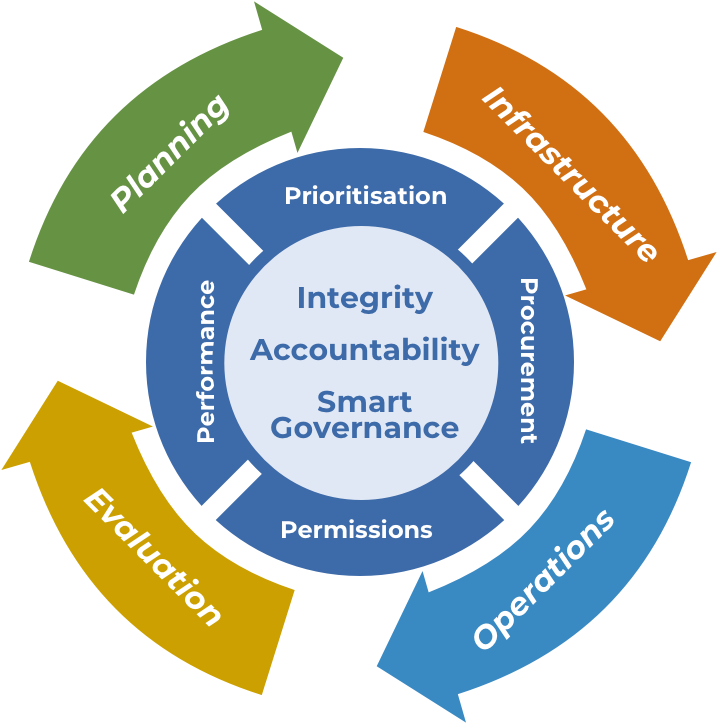 Strengthening City Integrity, Transparency and Accountability in an Age of Smart Governance.

The City Integrity Transparency, Accountability and Technology Project (InTAcT) is a CSP initiative to help cities improve their governance performance, with a particular focus on land development and infrastructure development.

The project will provide cities with perspectives for understanding their governance challenges related to land and infrastructure development, a framework for assessment and a range of tools that help improve integrity, social accountability and transparency performance and unlock solutions to often complex problems.
This focus on governance and administration with an emphasis on decision-making highlights four critical areas of decision-making where unaccountable, unethical and hidden actions typically manifest and which are consequently a focus for improving governance.
- Prioritisation
- Procurement
- Personnel
- Permission

These areas are used as lenses through which to understand the challenges cities face and to focus the work of the InTAcT project. Furthermore, the project focuses on three key work areas/themes:
- Integrity
- Social Accountability
- Smart Governance